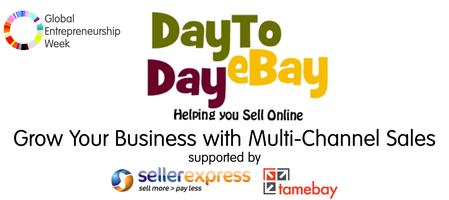 Are you struggling to sell in your shop? Do you want to grow your online sales? 
This is a right event for you!
Reputed sales channels like eBay, Amazon, PlayTrade and Pixmania are popular eCommerce platforms. These are the marketplaces where customers go because they are easy to use and secure. 
These enjoy high traffic that no other eCommerce sites do and you can take advantage of this simply by opening your store with as little as £14.99. Simply list your item and let them worry about selling. You can have your shop ready with a week and most importantly it will sell!
You can sell from Christmas Crackers to Chicken Pens online. So, come with an open mind and learn how you can grow you business online.  This seminar will enable you to make informed decision and move your business forward.
When –  13th November 2012      6:00 pm to  8:00 pm
Where  –  ICE – Britannia House –
                   Caerphilly Business Park –
                   CF83 3GG
                   Caerphilly 
Please book online or by telephone on 02920 140040.